INFO IN ENGLISH
We have made a short summary for English speaking seafarers. Do not hesitate to contact us if further information is required.
Consultation
Having responsibility for all aspects of a vessel is a demanding job. Both operation, safety and maintenance must be taken care of. We have broad experience in most fields and can provide advice and guidance.
Condition assessment
A condition report is based on a thorough inspection and assessment of the appraisal object. All observations and findings are carefully documented. If errors, injuries, deviations or other types of weaknesses are discovered, this is described separately. If possible, there will also be recommendations and suggestions for necessary remedial measures. This type of documentation is useful in connection with insurance, classification and planning of repair projects, or as part of annual maintenance plans and follow-up.
Damage report
Damage to vessels can be difficult to evaluate, and the extent can be confusing and more complex than first thought. Experience and knowledge are required to be able to uncover the damage in its entirety. In connection with insurance, it will be necessary to have a damage report from the appraiser who documents and describes the extent of the damage in detail. Based on the claims report, the insurance company will decide how they relate to costs, expenses and insurance settlement.
Valuation
Often there are great values ​​associated with vessels. Market price can give an indication, as well as influence what a vessel is worth when buying or selling, but a more accurate and real assessment is performed by an expert appraiser. In connection with valuation, a comprehensive inspection of the valuation object is performed. Condition of hull, units, components, installations, equipment etc. assessed and quantified. A value appraisal is useful in connection with buying, selling, mortgaging, inheritance, sharing and as documentation for authorities and insurance.
Knowledge
There are many guidelines and rules that apply to vessels and those that operate them. In most cases, most things are related to security. It's everything from risk assessment, reporting, safety management system, man overboard, fire, abandoned vessel procedures and more. What should also be in focus is practical seamanship. There are many injuries and accidents that can be avoided by being well prepared. Storm Salo CEO Vooren offers guidance, training and lectures on basic seamanship, sailing, rigs, as well as how to handle sails, emergencies and other situations that may arise during normal operation.
Project planning
When larger projects are to be planned and initiated, there are many pieces that need to be in place. This applies to ordering materials, items, lifting equipment, slips, fitters, services and more, and it quickly becomes confusing. If the logistics are not well planned, agreed and followed up, delays occur which often lead to extra costs. We have a lot of experience with project management, logistics and can offer our experience and expertise in several types of projects.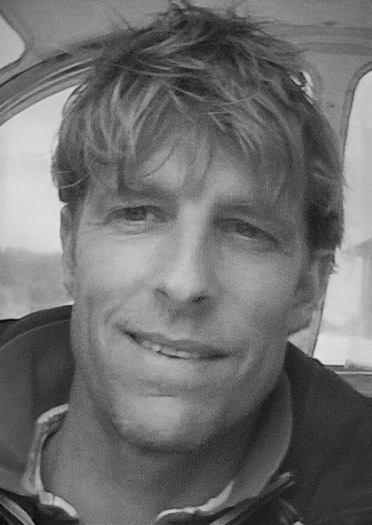 SALO VD VOOREN 
Owner 
Storm Salo CEO Vooren is a sole proprietorship and was founded in 2003. Throughout the 17 years, there have been many different types of vessels and assignments. (See references). We have built up solid competence and broad experience in many fields within maritime projects, vessels and documentation.
Our work is versatile, but there are some goals that are prioritized. The first is safety, whether it concerns the vessel or the execution of assignments. In addition to this, the work is carried out in accordance with the assignment description, mandate guidelines and rules. Prior to any assignment, it is agreed in writing what the assignment is and scope. At the end of the assignment, good documentation of before and after condition as well as the process in between is presented. If there is a deviation from the project plan, the client is informed so that adjustments can be assessed and agreed. Friends' associations, partners, organizations, associations and boards are often affiliated with vessels. We emphasize good interaction and dialogue between parties and facilitate skills development in the current maritime environment. We offer training, guidance and lectures in several subject areas.
Education and experience
Salo vd Vooren is from a family with close ties to sailing ships. For many years he has sailed on different types of vessels and gained a lot of experience. Salo has a degree in Marine Engineering (Ship Engineer) and appraiser, and is authorized by Norsk takst.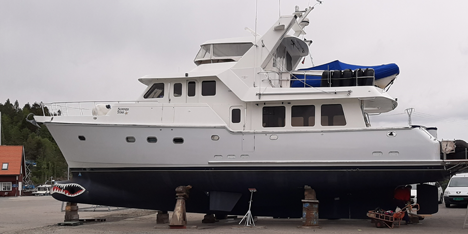 Nordhavn 57 (2019)
Nordhavn 57, is a classic and luxurious trawler. The vessel is solidly built and has good hydrodynamic properties. Quality and safety were a priority when the hull was developed and built. The vessel is well equipped with most technical equipment. Prior to a transatlantic voyage from Norway, via Iceland, Greenland and Canada, the insurance company Pantaenius USA, where the vessel is insured, demanded a survey of seaworthiness in English. After an approval process, the assignment was planned, agreed, and performed. The vessel was thoroughly inspected on land and on water. Necessary testing was performed.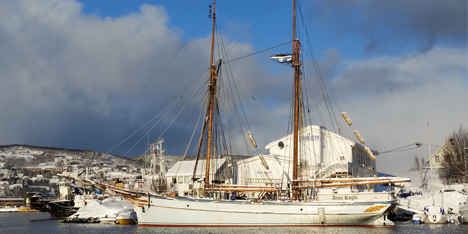 "Anna Rogde" 2003-2021
"Anna Rogde" is a schooner, built in 1868. In the nineties, the ship was restored back to what she looked like as a sailing vessel from around the turn of the century. She has since been used as a passenger and training vessel on shorter and longer trips. In recent times, a lot of work has been done in the process of improving technical and practical standards. In recent years, we have had several assignments in connection with operation, maintenance, and repair. The vessel is operated by Sør Trom museum, which is our client. Tasks we have performed are mainly consulting services and consist of advice, guidance, and documentation.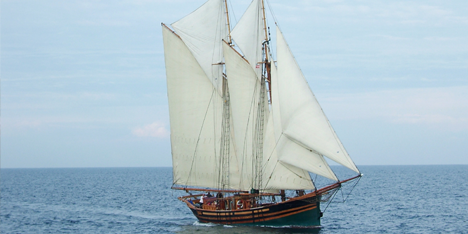 Frøya Ex Valentine 2010
Previous owners wanted to sell the vessel and contacted us. It is challenging to find the exact value of this type of vessel. The reason is the age of both hull, machinery, and equipment. Much rests on repairs and maintenance done. Based on a thorough review of documentation and inspection of vessels, we made a value assessment. When this assignment was done, we were asked to be the representative for negotiation for the sales process.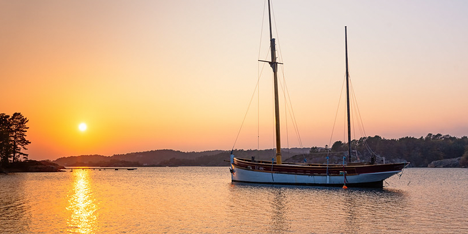 "Greyhound" ex "Josefine" Anno 1905
The first part of the assignment consisted of completing the mainmast and setting up the rig. Inspiration for the type of rig is taken from sketches, of Lowestoft sailing Trawlers in England. Ongoing rig and hull remain to be repaired. The hull shape indicates that the vessel has good hydrodynamic properties and can become a well-sailing vessel. Unfortunately, the hull was in bad condition. Part two of the project was to make a condition assessment of the hull and facilitate improvements.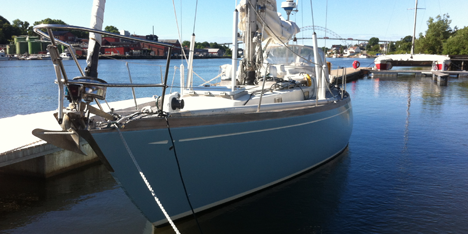 «Allegra» 2016
The classic sailing yacht «Allegra» is a Swan 40 / S & S, built in 1970. The vessel is very solid construction. Nevertheless, wear and tear occur on something that has been in use for 50 years. During an inspection, poor attachment of rudder hinges to rudder blades was discovered. Everything was dismantled to carry out thorough repairs. New slides and bolts were adapted and inserted. Quality and accuracy were a priority, and we hope it will endure the use for another 50 years.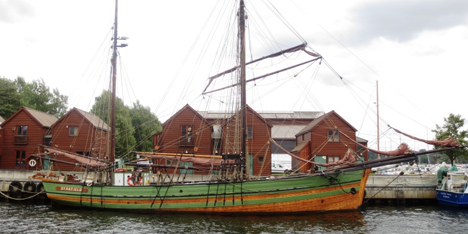 "Dyrafjeld" ex "Anna Kristina" Anno 1889/2015
This hull has proven to be well-sailing. The vessel is built, based on the drawings by John Torsteinsen T. Børve. The project involved digitizing drawing to be able to produce a test model. Numerous towing tests were conducted to find all hydrodynamic properties with varied heeling, trim and draft. This project has provided an invaluable insight into the hydrodynamic properties of older sailing vessels.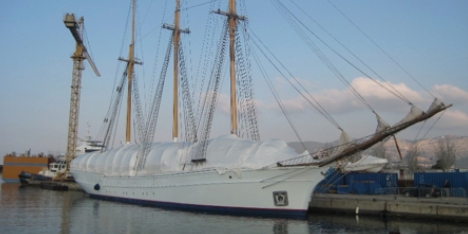 2008 "Baboon"
Project planning is emphasized to limit the risk of unforeseen delays and costs.In connection with tender rounds to produce, as well as mount a new rig on the sailing ship «Baboon».The client wanted to ensure the quality of its offer, and made use of our expertise and experience.A project plan was made which dealt with logistics and costs.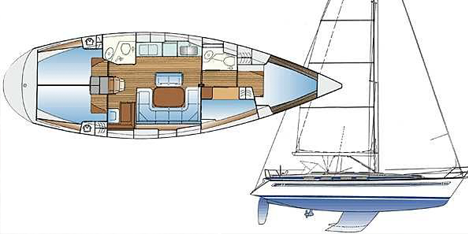 2020 Bavaria 42/AC/2000
Condition report on vessel type Bavaria 42 / AC / 2000.The buyer wanted a comprehensive assessment of the boat before the bidding round.The purpose is to ensure investment and that no unforeseen costs arise.